Krones Technology & Training Center – Franklin, WI, USA
Krones opened its new North American Technology & Training Center in 2019 to expand its educational offerings to customers in the region. The new state-of-the art facility located across the street from Krones' North American Headquarters in Franklin, WI, USA contains the Krones Training Academy, training for Krones' service technicians, a plastics engineering lab, and a machinery showcase of Krones technology. The combination of classroom training coupled with hands-on training on fully functional machines provides an enhanced learning environment to meet all our customers' needs.
The Center offers training for operators, maintenance, and electrical/automation (including Siemens platform), as well as yearly Line Efficiency and Management training conducted by an Academy Specialist Trainer.
A sample list of equipment available for hands-on training includes:
Contiform C306 blow molder with integrated Petview
VarioPac Pro (TFS) with conveyor loop
Star Modul with multiple aggregates for hotmelt technology (HS, ED, Canmatic), cold glue and APS4
Newly-design Ergo Modul Labeler with servo drive technology and aggregates, along with MultiReel C for hotmelt roll film
K731 Series Dart Plus Checkmat for label inspection, cap inspection and fill height with x-ray
K731 Series Dart 4.0 Inspection Technology for label inspection, cap inspection and fill height with x-ray
Servo Drive Control training machine, allowing simulation of a neck handling 2 machine bloc for training specifically for SDC synchronization and timing for real application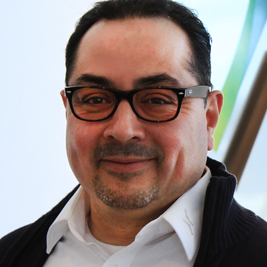 Rigo Sepulveda
Head of Academy North America
T: 414-409-4122